Product Details
Where will your taste buds take you today?
Experience a global cooking adventure with Takeout Kit meal kits. We've searched the world for hard-to-find ingredients and authentic recipes - so you don't have to. Subscribe today and start cooking your way around the world.
Makes a great gift for the foodie in your life
Each meal kit feeds 4 - just add your choice of protein!
The best thing? Takeout Kits can be stored in your pantry until you're ready to cook!
With each kit you'll learn the culinary history of the dish, discover amazing new flavors, and follow easy instructions to craft your delicious global-inspired meal. We even give you suggestions for fresh add-ins and drink pairings to elevate your experience.
Choose from 16 dishes such as: Pad Thai, Ramen and Indian Butter Masala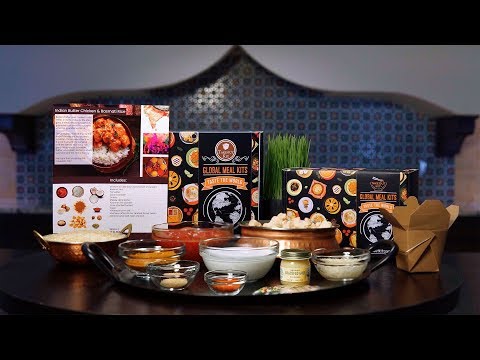 ---
Around-the-World Subscription 2019 is not available, but you'll love these other boxes!
Past Boxes from International Meal Kits by Takeout Kit
---