Product Details
Torn Paper Art Craft Box with Tool Kit
Our monthly craft box is perfect for those who love creating unique art pieces. Each box comes with themed cut-outs, colorful paper strips & all the necessary tools. Create greeting cards, bookmarks, banners, ornaments or home decor with a different theme each month. Use Discount Codes at checkout for special pricing: WELCOME20 - 20% off first box! FIRSTBOXFREE - 1st Box free with 6+ month prepaid subscription!
The sound of the paper tearing, the beauty of the process and the end result is so satisfying and relaxing. Your finished pieces will truly be one-of-a-kind.
Despite what you might think about your artistic ability, anyone can achieve stunning results with the layering of colors ...and have fun doing it!
Nothing to go to waste! Anything not used in one box could be used in another. Be creative! There are no rules!
A new color pallete and theme every month. Each box will Include all the tools and supplies to make at least 4 projects, either multiples or a themed variety of designs.
Collect a new charm for your tool pouch's zipper pull to commemorate the creations you made and the fun you had with every box!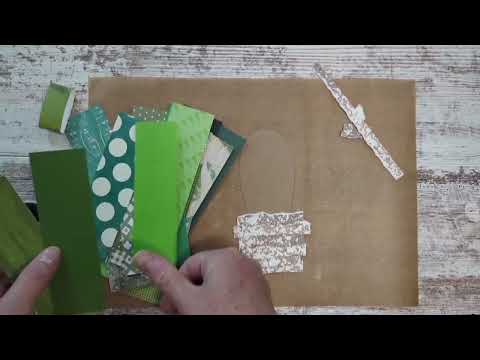 ---
Current Box from Strip Club, a Torn Paper Art Stripscription
December Box
Take a break from the holiday rush and make a wooden block perpetual calendar to use in the new year - and for perpetuity! The December box from Strip Club is full of paper strips in rich reds & soft to bold naturals. You'll tear away all the stress while you decorate and mount letters & numbers onto finished wooden blocks that will look great with any decor. This version includes cutting tools, protective surfaces, glue and a zipper pouch with collectable charm.
---
Past Boxes from Strip Club, a Torn Paper Art Stripscription
---
More from Strip Club, a Torn Paper Art Stripscription
---
Strip Club, a Torn Paper Art Stripscription appears in these collections…
---