Product Details
Raising the Bar - Redefining Happy Hour
We curate selected non-alcoholic cocktail ingredients to help you make delicious and innovative zero-proof drinks at home. Each box includes all the ingredients you need to make at least four servings of the drink of the month and a garnish or piece of barware.
Unique recipes and flavors every month
4-8 products per box
The perfect gift for the non-drinker in your life!
Perfect gift for pregnant or nursing moms, the sober or sober curious, or any host who would like to have inclusive drink options on hand!
Learn how to build your bar cart and the techniques and tools to make incredible drinks!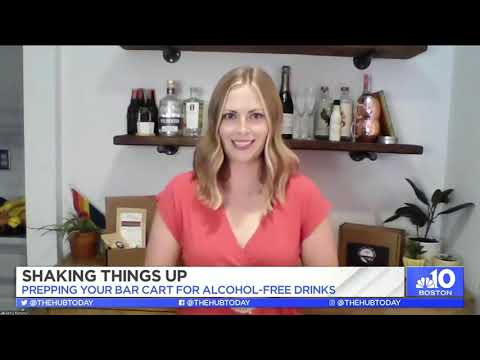 ---
Current Box from Raising the Bar
Pink Velvet
Crafted with FLUÉRE raspberry zero-proof spirit, Pink Velvet boasts a bold floral, piney profile that dances on the palate. The addition of Grapefruit Hella Bitters & Soda imparts a refreshing and sophisticated twist, making Pink Velvet a fusion of botanicals and bubbles that satisfies! NOTE: Any order placed until December 25th will get this box as their first box (shipping details on listing are incorrect). Order by Dec. 12 to arrive in time for Christmas.
---
Past Boxes from Raising the Bar
---
Raising the Bar appears in these collections…
---