Product Details
Elevate Game Night with a Murder Mystery Box!
Want to feel like you have stepped into an episode of your favorite crime or mystery tv show? Enjoy immersive scenarios, intriguing characters, and original compelling stories with your friends and family! Every month subscribers receive a new standalone investigation with everything needed to close the case. Our mysteries blend the puzzle elements of escape rooms with the investigations of a murder mystery. If you need a box sooner than our shipping policy provides, please contact us directly.
Solve the mysteries alone or with a group of up to 4 people. We recommend our mysteries for ages 13+. Parental discretion is advised since we are a murder mystery company.
Standalone mysteries that don't require other boxes to complete. Start and stop each mystery at any point. There is no time component.
"The Deadbolt Mystery Society, the closest you'll get to fulfilling your dream of being Sherlock Holmes, with a new mystery in a box shipped to you every month." - BUZZFEED
Interactive, online components that bring each story to life. (Requires a QR code reader on a smartphone, tablet or laptop and internet access)
Great gift for friends and family who love mysteries and solving puzzles!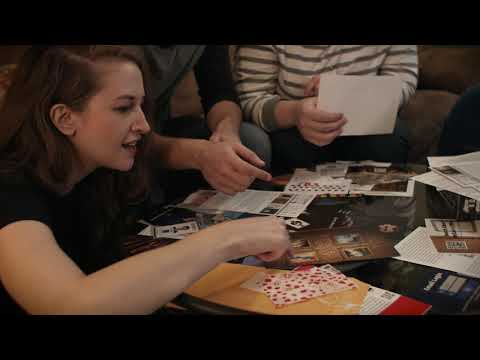 ---
Current Box from Deadbolt Mystery Society
The Unknown Passenger
When you boarded the train a few days ago, you didn't know what to expect. The ride to your destination is scheduled to take five days. On the morning of day four, however, you are awakened by a commotion in the hallway. Opening your door of your cabin, you hear the words every good detective story begins with: "There's been a murder." The victim is an anonymous gentleman who has no identification and no ticket. Who is he? How did he get on board? Why was he murdered?
---
Past Boxes from Deadbolt Mystery Society
---
Deadbolt Mystery Society appears in these collections…
---