Product Details
Grow Your Deck Collection!
The Empowering Oracle Box is a monthly subscription box designed to help you build your deck collection and empower you to use your gifts! This box comes with 1 Oracle Deck, 1 Crystal ($5+) and 2 products to help you with your practice. Each box will be themed around the deck of the month.
Each box contains 1 beautiful Oracle Deck, 1 crystal, and 2 products centered around the theme.
We announce the deck early so you can decide if this is the box for you!
Every crystal comes with a highly detailed and collectible card describing its metaphysical properties.
Makes a perfect gift for the seasoned or beginner card reader in your life!
Beautiful commissioned art card in every box!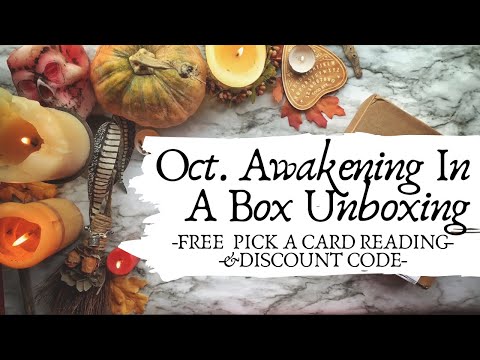 ---
Empowering Oracle Box is not available, but you'll love these other boxes!
Past Boxes from Awakening in a Box
---
More from Awakening in a Box
---