Product Details
Grow Your Deck Collection!
This box is a mash-up of our Mystic Tarot & Empowering Oracle boxes. It contains 1 Tarot deck, 1 Oracle deck, 1 crystal and 2 products to use in your craft. This is the perfect box for card readers to build up their collection of decks to use in their practice or for those that collect Tarot & Oracle decks.
Each box contains 1 beautiful Oracle Deck and 1 gorgeous Tarot Deck, 1 crystal, and two products centered around the theme!
We announce the decks early so you can decide if this is the box for you!
Every crystal comes with a highly detailed and collectible card describing its metaphysical properties.
Makes a perfect gift for the seasoned or beginner card reader in your life!
Beautiful commissioned art card in every box!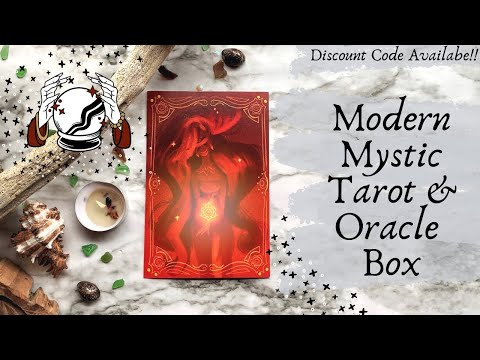 ---
The Tarot + Oracle Box is not available, but you'll love these other boxes!
Past Boxes from Awakening in a Box
---
More from Awakening in a Box
---